Reviews From Facebook!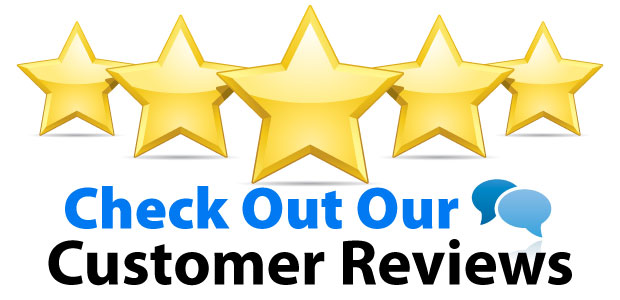 ---

All Star Fence provided great service, the best quote, and had my fence done in a very short time!
---

Once again, AllStar Fence has come forward to help its community. There was a lost dog who escaped from her hotel room in Lake St Louis. AllStar saw a plea for trail cameras that were needed to try and see if the dog's location could be pinpointed in the woods. AllStar loaned their personal cameras to the family. Thanks to those cameras, the family got the first glimpse of their beloved pet 30+ days of being on the run. The dog was trapped successfully and now she is back home where she belongs. This company not only delivers solid work with excellent customer service, but they care about their community. They do a lot of work, not just for animals, in their community. You will not be disappointed with this crew.
We at Missouri Lost & Found Paws continuously refer them to our supporters. Every single person has been beyond happy with the work that AllStar performed. Some have even been repeat customers when they moved to a new home. Thank you AllStar for your compassion.
---

The best fence company in the United States! If it isn't an Allstar, it isn't a real fence!
---

The estimated price was honored to the penny! Crew (in uniforms!) showed up on time and coordinated all prep and work on schedule. The fence and new lockable gates are great, we even got an extra set of keys! I can't recommend All Star Fence any higher, they are excellent.
---

Had Mike come out and do an estimate. The price was outstanding compared to the others I had. Paid the deposit and a crew came out on the first possible day that the weather was good enough. It was a little too cold to cut the vinyl pieces, so they did what the could that day. They returned on the very next 40+ degree day and finished completely! I am very happy about their professionalism and quality. I highly recommend them'
---

All Star Fence does excellent work! They repaired a storm damaged fence, resetting every post with concrete, power washed and restained. Mike was very easy to work with, always in communication with each step of the repairs. We highly recommend them for any fencing needs!
---

Updated on 2/03/2016: Once again I have reason to sing AllStar's praises wholeheartedly. I had one remaining fencing issue on my property and when my neighbor started work on a remodeling job on their property, it became a matter of some urgency overnight. The support for an older, dividing fence was removed and it was apparent that it was simply going to blow over into my driveway as soon as there was a strong wind, potentially blocking access to my driveway. As luck would have it, today is unusually windy.

I called Mike in a near panic, knowing that with the winds today, it was very unlikely to make it until tomorrow. Mike made time for me in his schedule immediately and was here within 90 minutes of my frantic call to him. The price he charged was more than fair and the end result was a significant visual improvement. He spared me wear-and-tear on my nerves and potential damage to my property. It wasn't a big job, or one that would yield any true profit for him, but AllStar came right out regardless. I can't adequately express my gratitude.

We've been in the St. Louis area for a little under four years and in that time have done multiple remodeling and improvement projects on two separate houses. I have dealt with more than a dozen different companies, from electricians, to painters, to general contractors and without a doubt AllStar stands out as the best of all of them. They're helpful, kind and have incredibly fair prices.

Previous Review: I can't say enough good things about AllStar. The quality of the work they did on our property was exceptional and it was a substantial job, involving three types of fencing and haul-away on the old materials. My husband and I bought a home on a full acre, with a chainlink fence that had been allowed to fall into complete disrepair. The job was daunting to us, to say nothing of how hard-on-the-eyes the view itself was.

Mike and his crew came out and did an estimate, that he kindly broke down into three separate parts, with multiple fencing options so that we could clearly see the cost difference on all materials. AllStar was willing do the job one bit at a time, if need be and willing to do so over time. The price was fair, the estimate was easy to understand and we opted to start work right away.

Because we have two dogs, we needed to have the back area secured first and that actually involved the most intricate work, with two gates and four different 90 degree angles. Mike and his crew came out on a weekend and worked both the Saturday and the Sunday of that weekend, because of a rain delay, and because they knew my two dogs couldn't be safely let out until the area was fenced.

The results are beautiful and Mike even helped us work with our neighbors, talking to them about what they could expect. From start to finish Mike and his crew were kind, courteous, did a great job at a very fair price and they were good sports throughout too. More than once they found themselves having to chase after our 90 pound escape artist. I recommend AllStar highly and without hesitation. They are a great guys, who do great work and have a work ethic to match.
---

Allstar Fence is an amazing company! They are super reliable and always do great work! I highly reccomend using them!
---

Thanks Mike from Allstar fence for an awesome job well done. I will recommend you guys anytime somebody needs fence work.
---

I have been battling my back fence for almost 5 years due to the ground washing out underneath. Allstar showed up on time, did a FANTASTIC job repairing the back fence and installing new gates and cleaned up the yard after the job was complete and the fee was exactly what I was quoted. No more ugly blocks to fill the gaps, easier mowing and trimming and no more dogs getting out (or neighbor dogs getting in) the yard!! I am thrilled with this job that was extremely well done!!
---

I cannot thank you men enough for the help today!!! You guys busted your butts and did so much for my family and i!! I highly recommend these men their generosity and heart is one in a million... I'm forever grateful!
---

Mike and his team provided excellent service in a proficient manner! He finished the job in one day and did an excellent job from start to finish! His team is very professional and affordable! I could not be happier with the service provided by ALlstar Fence & construction!
---

AllStar built a fence for our non-profit animal rescue. The work is flawless and they made sure it would be absolutely secure for our dogs. In addition, they donated some lovely solar lights, just to give back a bit to the community. They are a class act!
---

They are awesome and do great work!! The fence they did for us turned out amazing.
---

High quality materials and honest affordable labor and well trained back ground checked employees reviewed to assure customer service at a fair priceand to meet the budgets of the American working family Give them a call to follow up on estimates and types of productline available along with scheduling availability
---

For more reviews and testimonials at AllStar Fence, check out our Facebook Page!